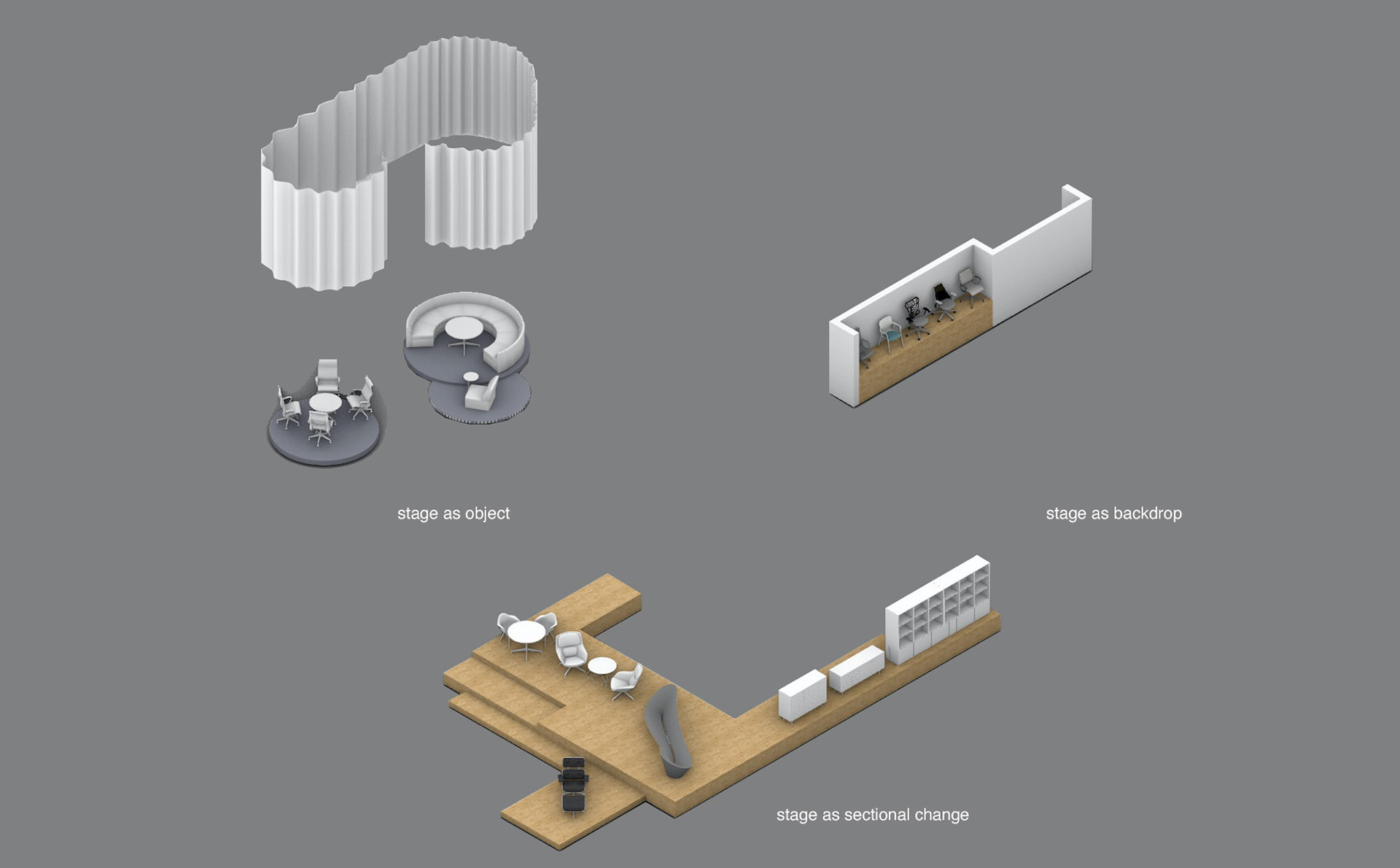 This proposal is centered on the concept of the stage and expands on its classification as a raised platform for performance or display. The stages act as in-betweens; they are both scenes for viewing and a place to be occupied. In this way, a theatrical stage becomes an architectural type. A showroom is an inherently theatrical environment; it is a place for display and public engagement. Within these showrooms, the stage is conceived as an object, a change in section, or a backdrop.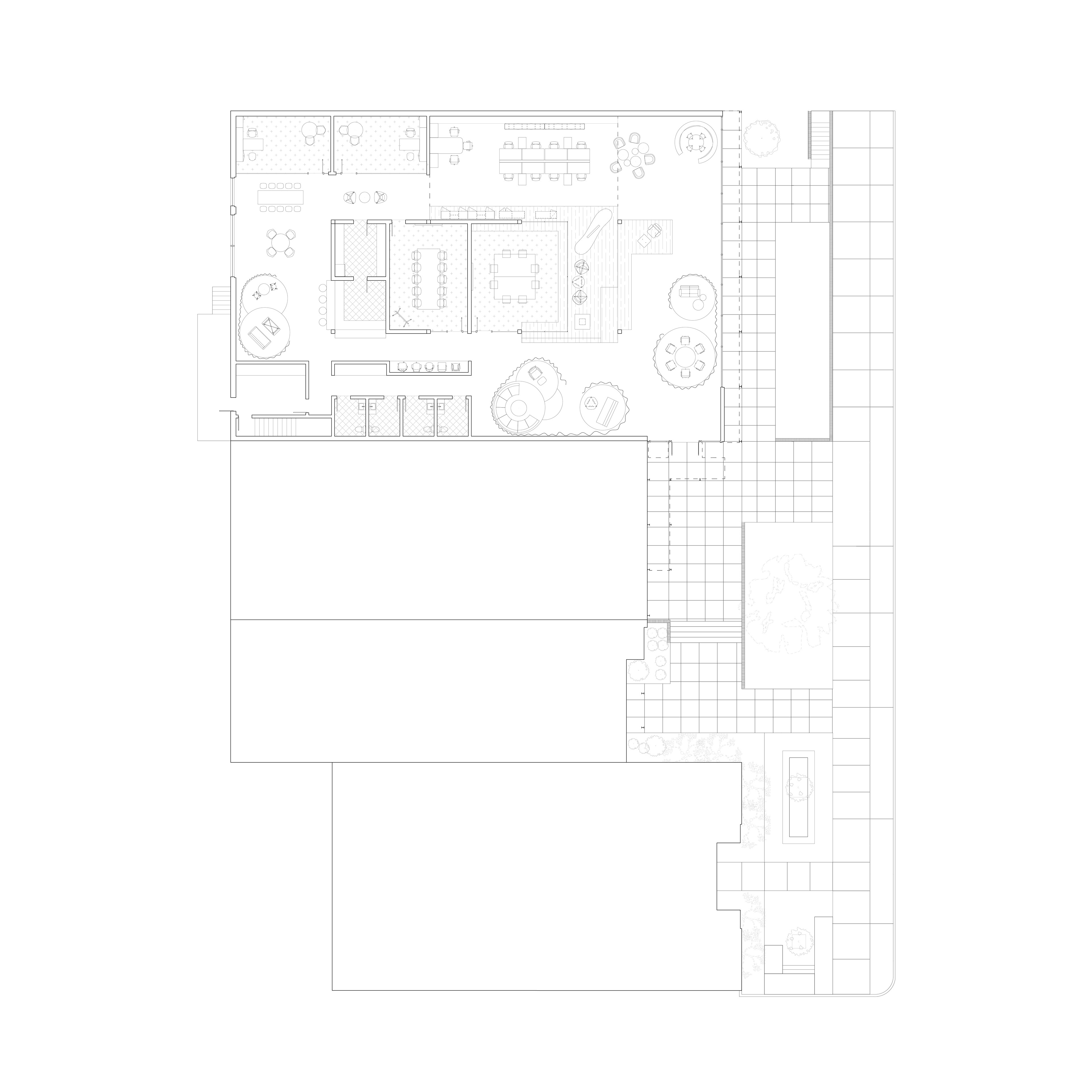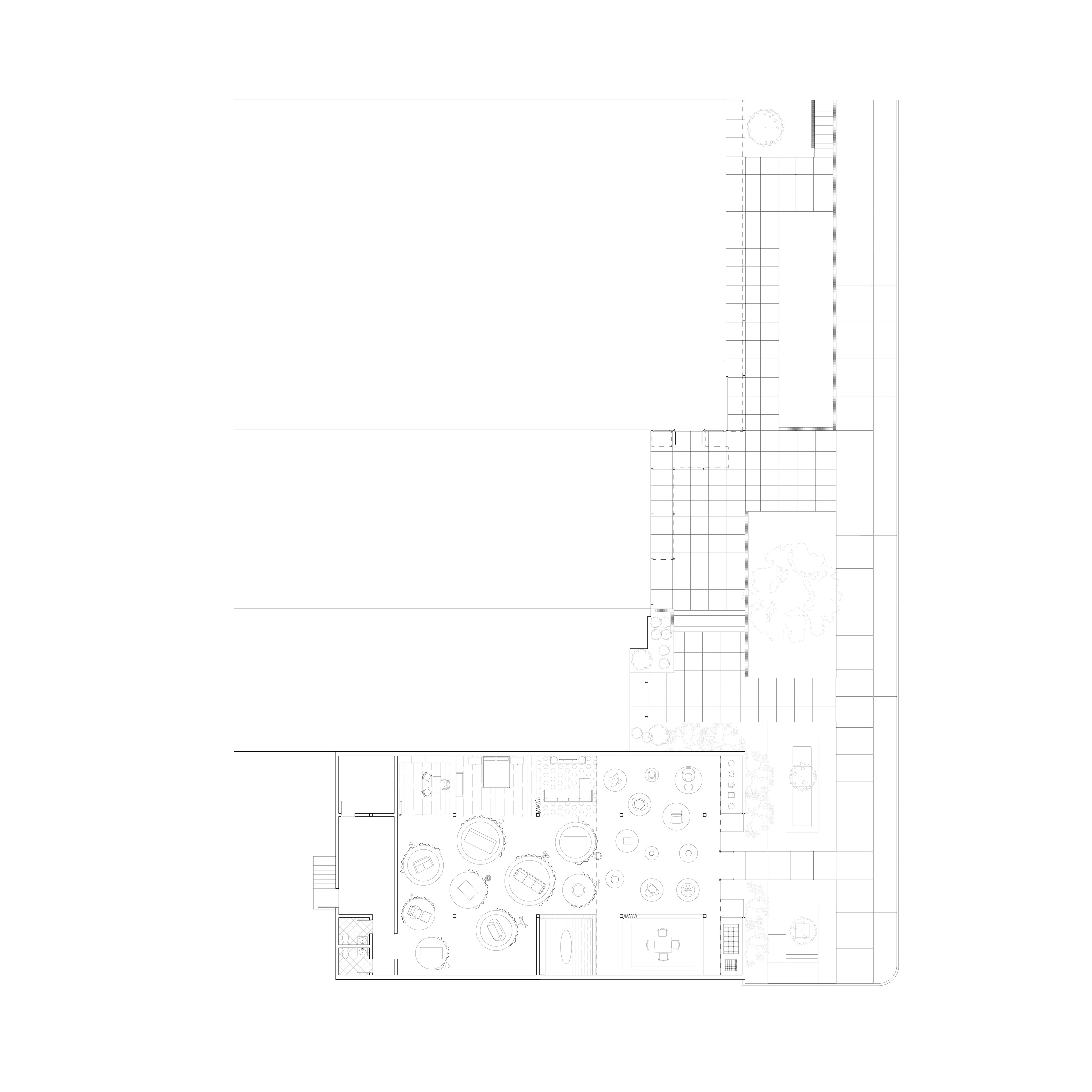 At the entrance of the office furniture showroom, an open floor plan is speckled with circular object stages that collect families of lounge furniture. Pendant light fixtures provide focal glow to these stages, while dense curtains enclose the platforms to form privatized rooms. These curtains act in concert with ceiling panels for acoustic privacy.
A stepped wooden platform at the front of the showroom doubles as a display stage and waiting area. Meeting rooms encased in glass appear as objects but also seem to be sunken into the wooden stage, particularly from inside. Translucent curtains add privacy and a touch of theatre to these rooms. To extend these stages in section, a wood slatted ceiling with microLEDs provides ambient illumination. This ceiling folds down to become a shelf that acts as a backdrop stage.
The workspace for the office staff is pushed to the back of the showroom, functioning as its own backdrop of activity. This type of stage is repeated as a screen to the restrooms, where inset shelving displays groups of objects. These three stage types allow the interior to create a dynamic, flexible space for display and occupation.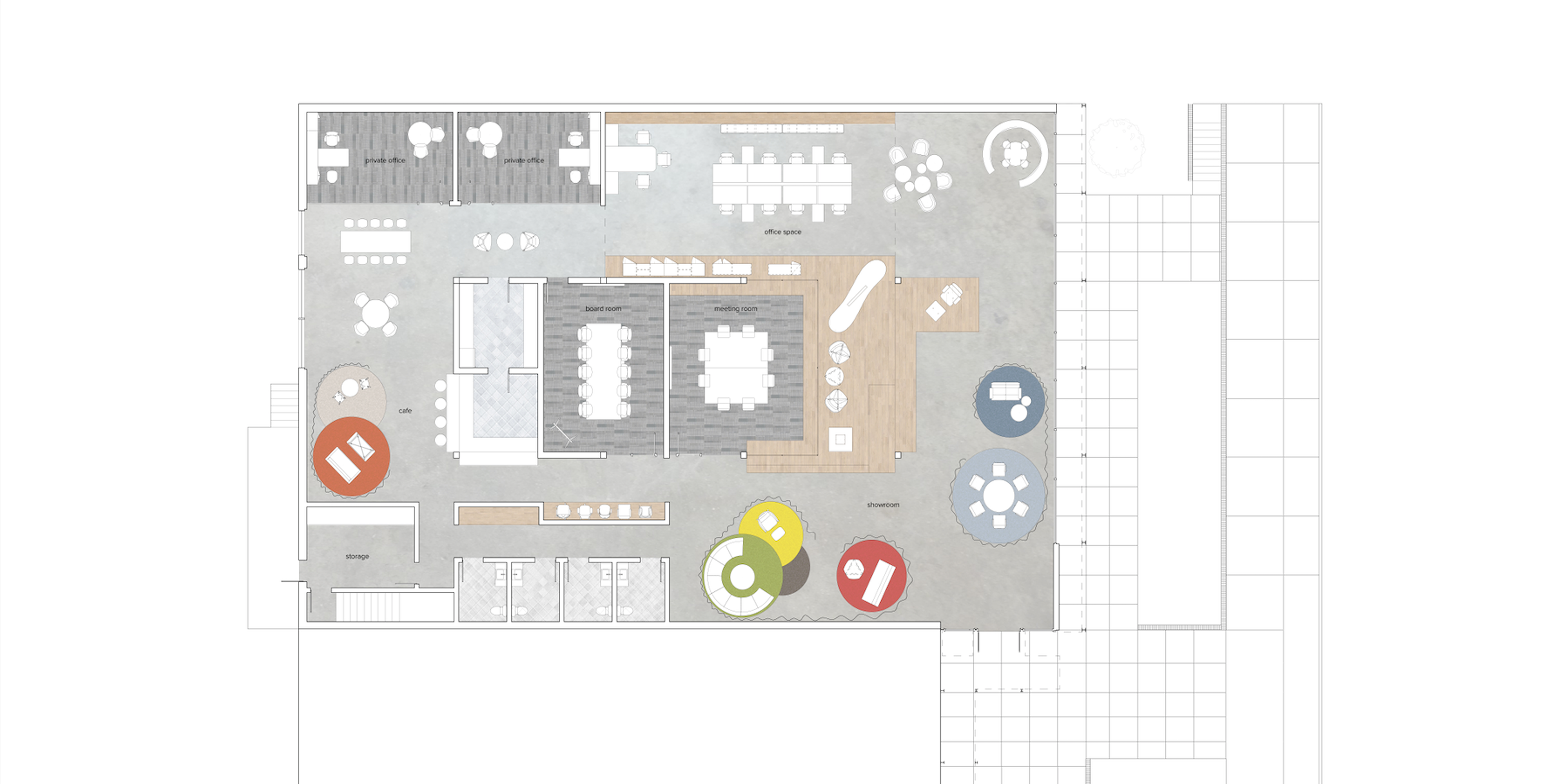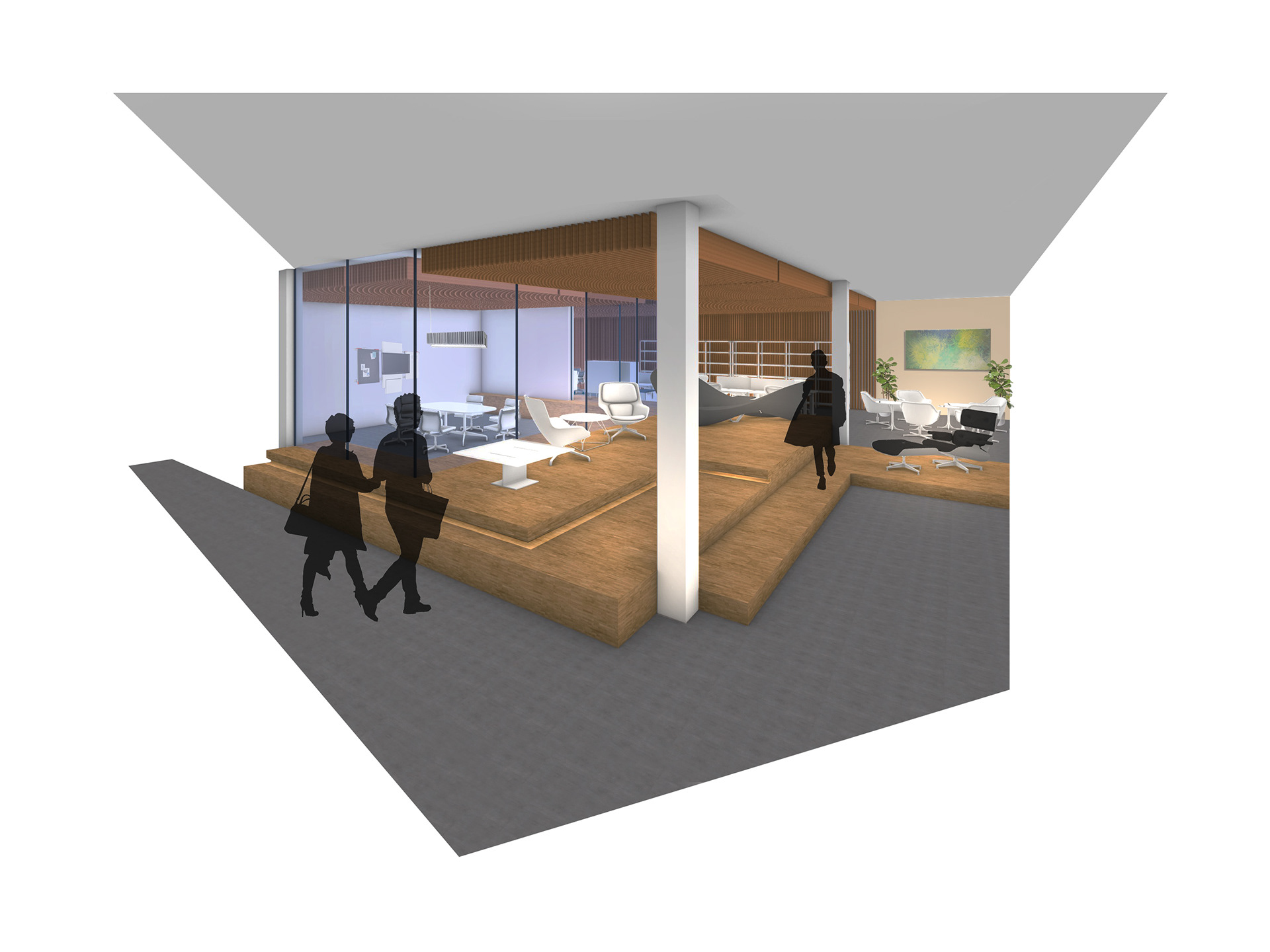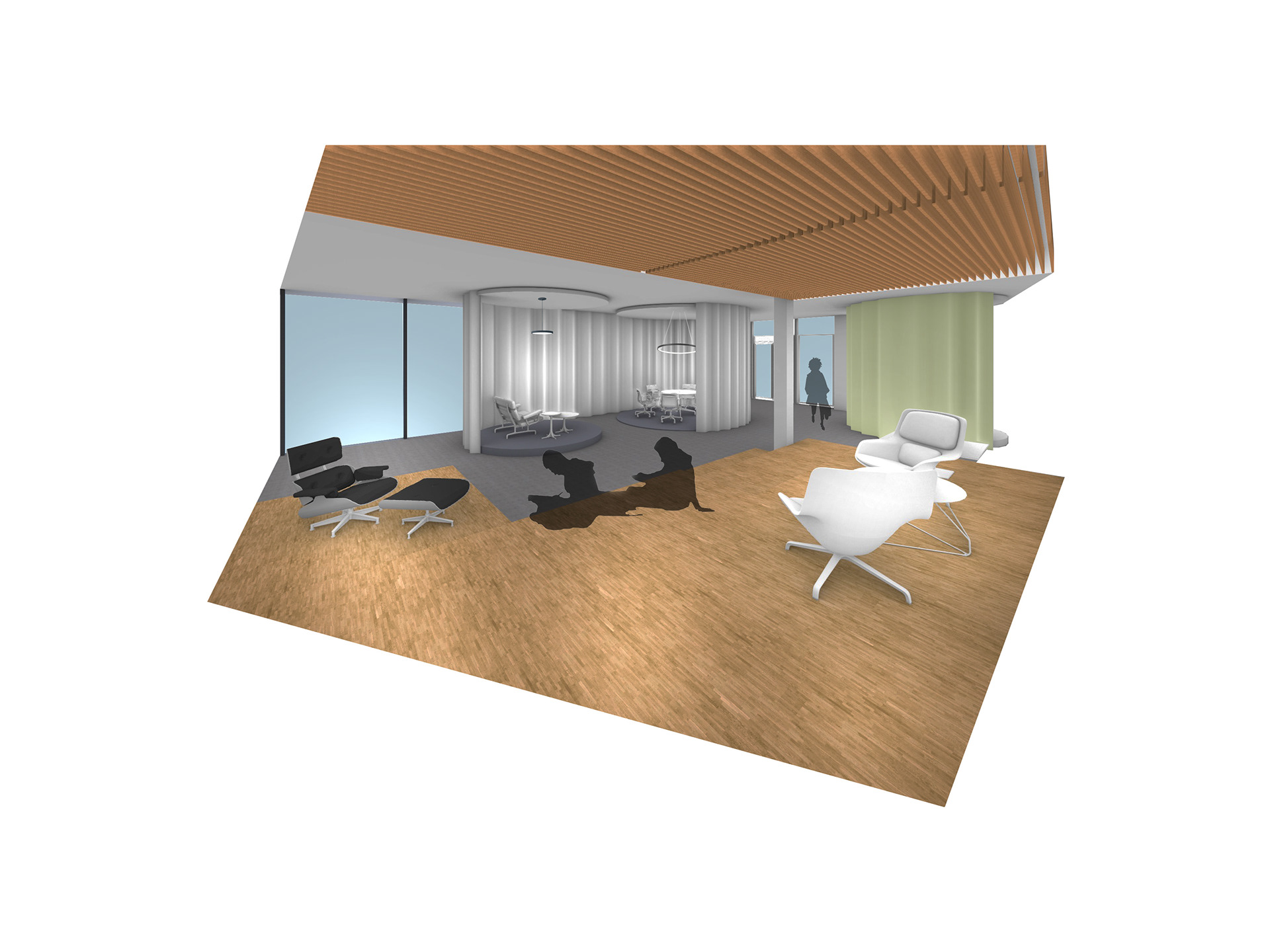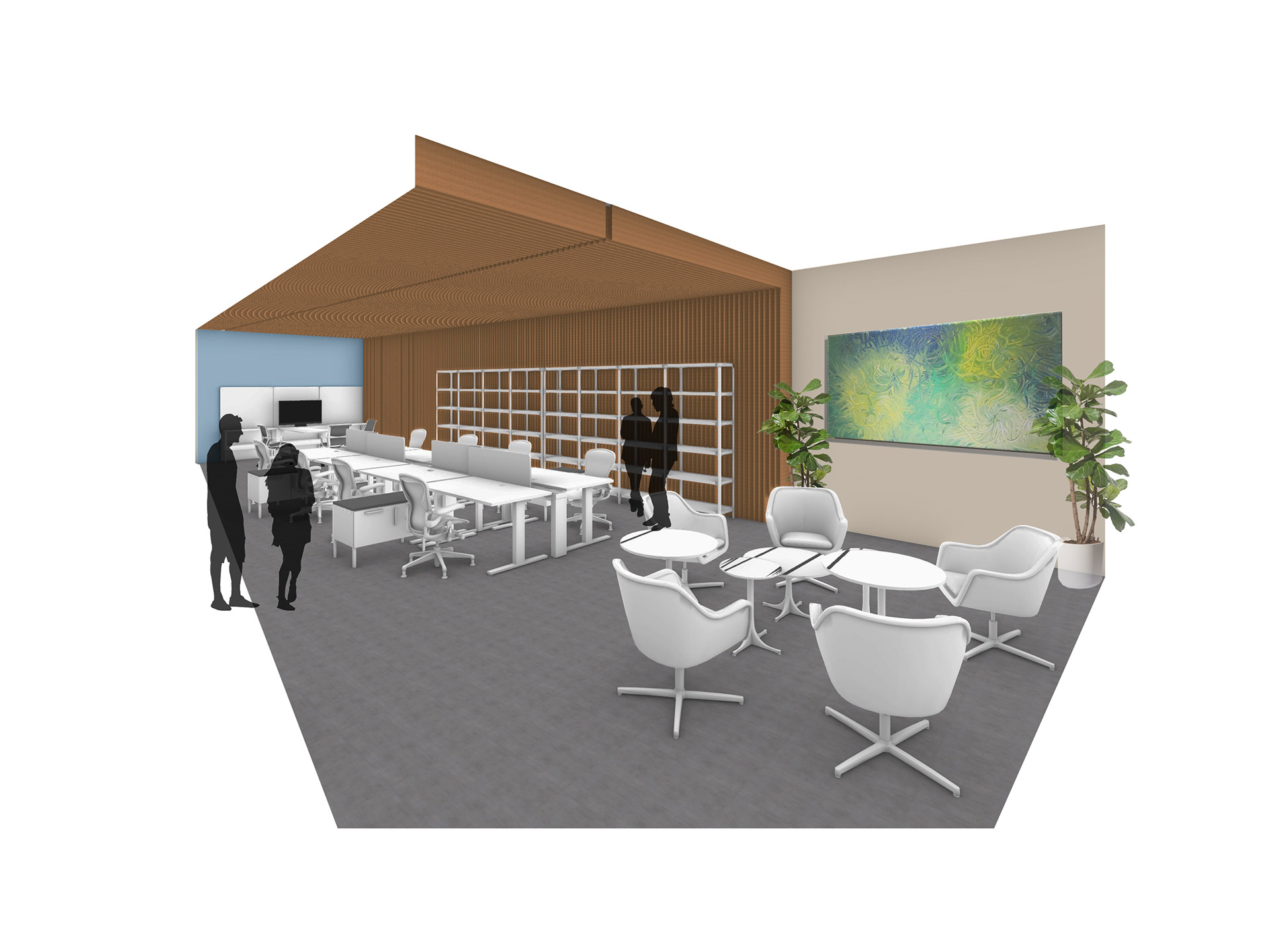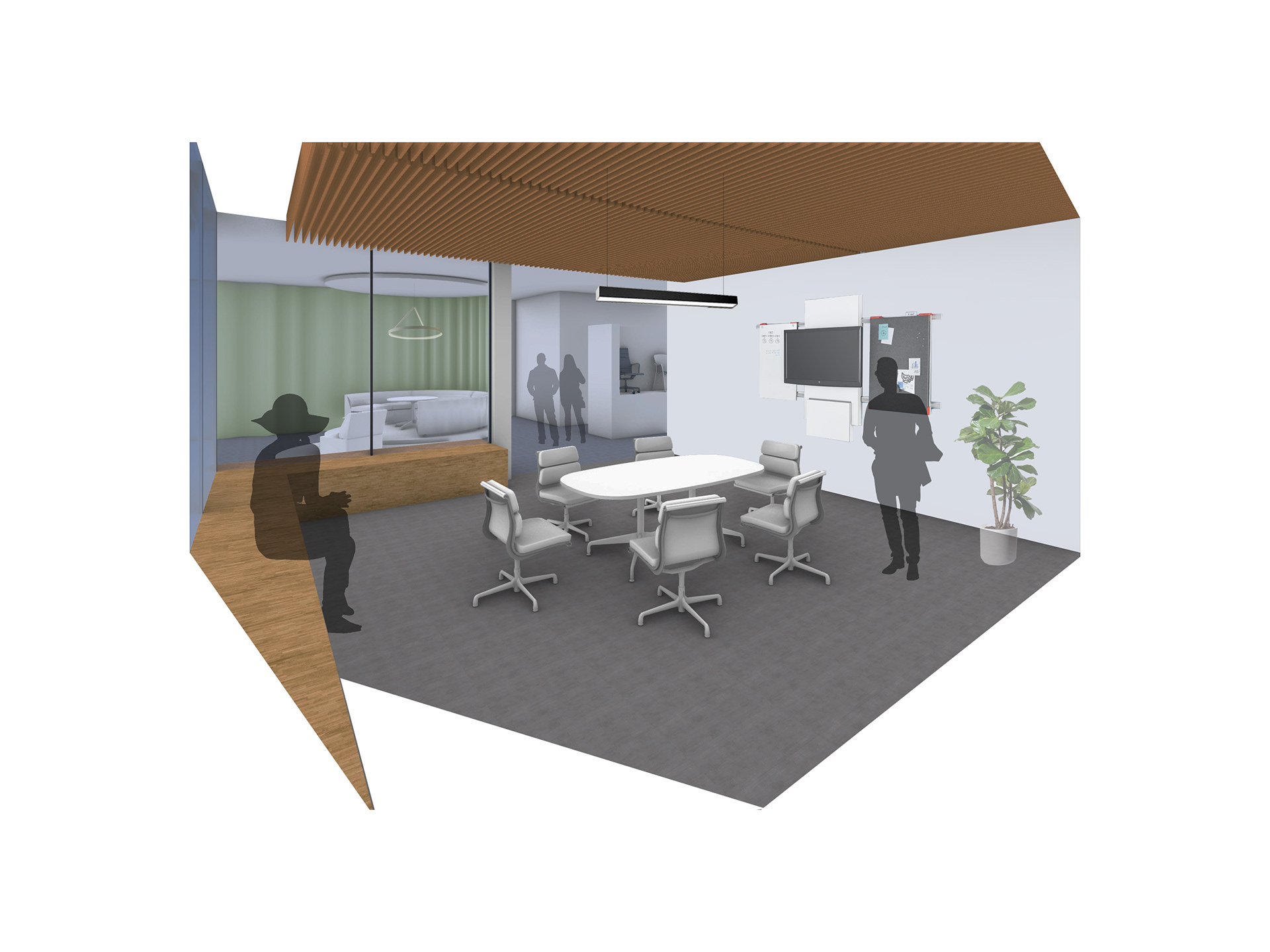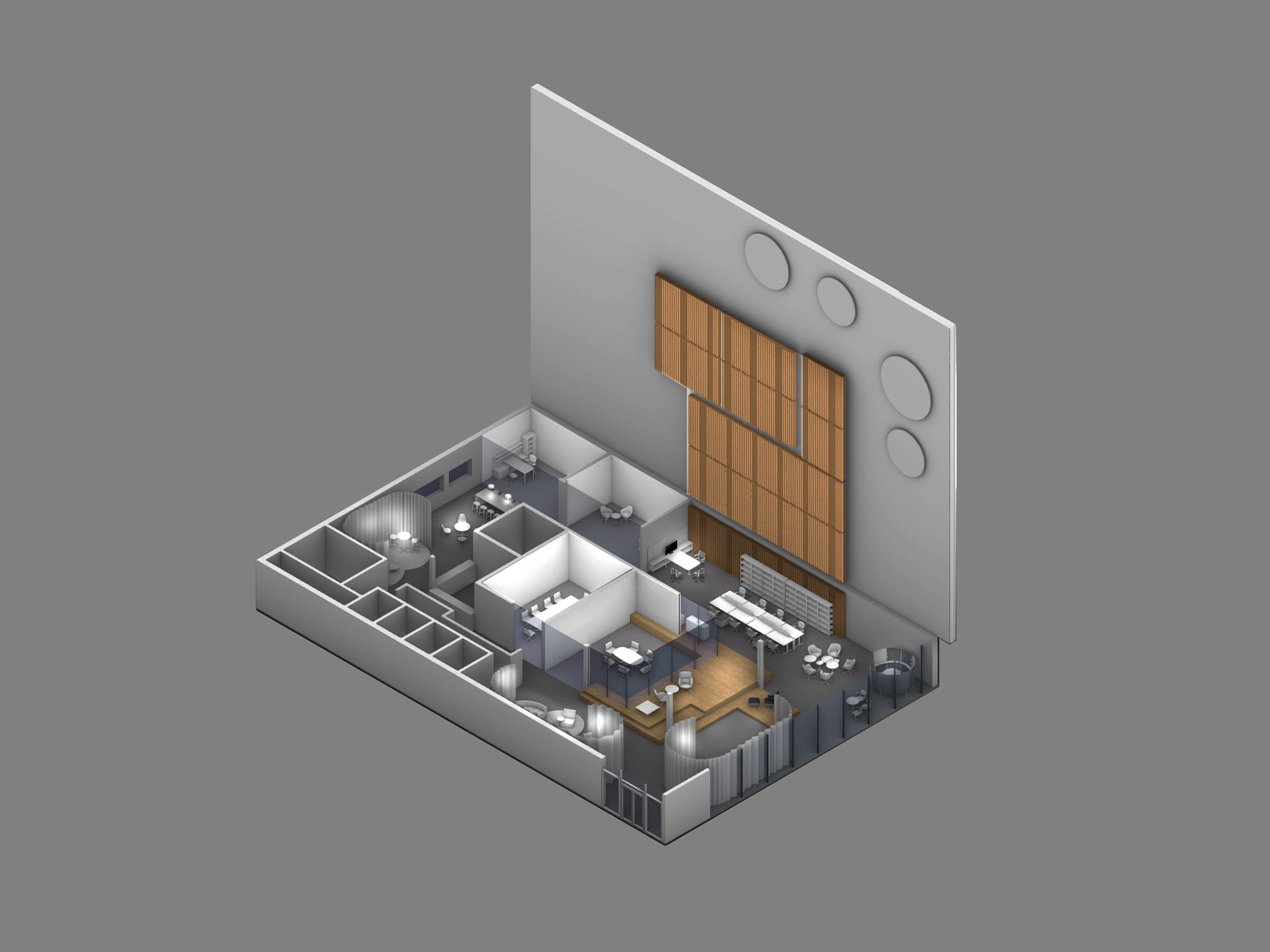 Domestic Furniture Showroom
For the domestic showroom, the stages exhibit individual furniture pieces such as side tables and chairs. These stages are intended to be movable and allow for a flexible space. As one progresses into the building, the experience shifts. Large, stepped stages showcase larger furniture groupings. These larger stages are divided by full-height curtains that create stage sets as rooms within rooms. Each sets of stage and curtain allows for a private engagement between the customer and the showpiece. The nature of the curtain also allows these spaces to be open, concealed or partially revealed.
The materiality of the interior is inherently stark. Tones of gray cover the walls, textile curtains and polished concrete floor. Carpet and wood stages provide a change in materiality with a change in elevation. This starkness allows the colored furniture to stand out as objects.
Lighting becomes crucial to curating this thematic experience. Each stage is lit by its own pendant fixture. This solution is focal and allows furniture pieces to be viewed in different lights. The curtains are also downlit and have freestanding lighting fixtures behind them. This allows the "in-between" to be a place for both circulation and way finding. Coupled with lighting, the interior demands a unique acoustic experience. The curtains act as sonic barriers. Additionally, acoustical lighting fixtures in the front of the building absorb sound. The result is a theatrical interior that provides an immersive engagement with the furniture on display.