Office Furniture Showroom + Workspace
This showroom intends to contrast with the orthogonal shape of the existing building and lead customers through the gallery with a strong sense of directionality. Two clear paths connect existing windows in the back to the front door and front porch. This makes the showroom feel more open and filled with light. To maintain this openness, core program, free-standing walls and a complex slatted ceiling and floor pattern are all arranged by the intersecting directions. Three major color categories strengthen this directionality, and this is most obvious in the ceiling with color on only one side of the slats. While customers are walking along the suggested path, the color groups become more specific from the abstract colors of yellow, red and blue to the corresponding natural materials of wood, stone and felt. This experience is aligned with our process of appreciation for furniture. It is from a comprehension of general shape and color to detail and tactile impression.
Moreover, furniture is arranged into two kinds of situations. Some individual or smaller pieces are arranged as a group in front of the free-standing wall. This strategy of visual layers is borrowed from Florence Knoll. Other larger office sets are showcased as individual elements set between vertical surfaces. Most furniture is in white tones to blend with the floor and contrast from the colored walls.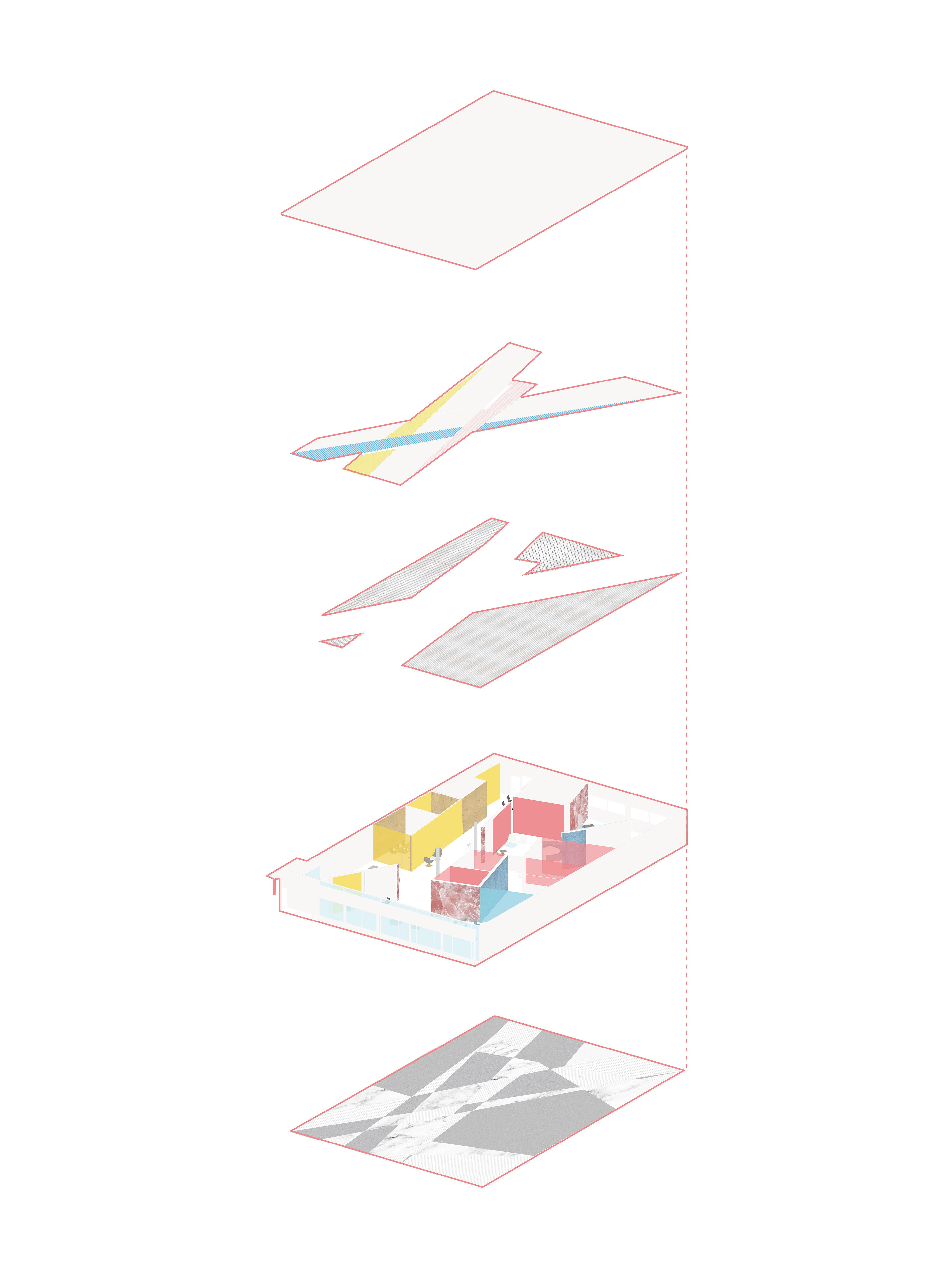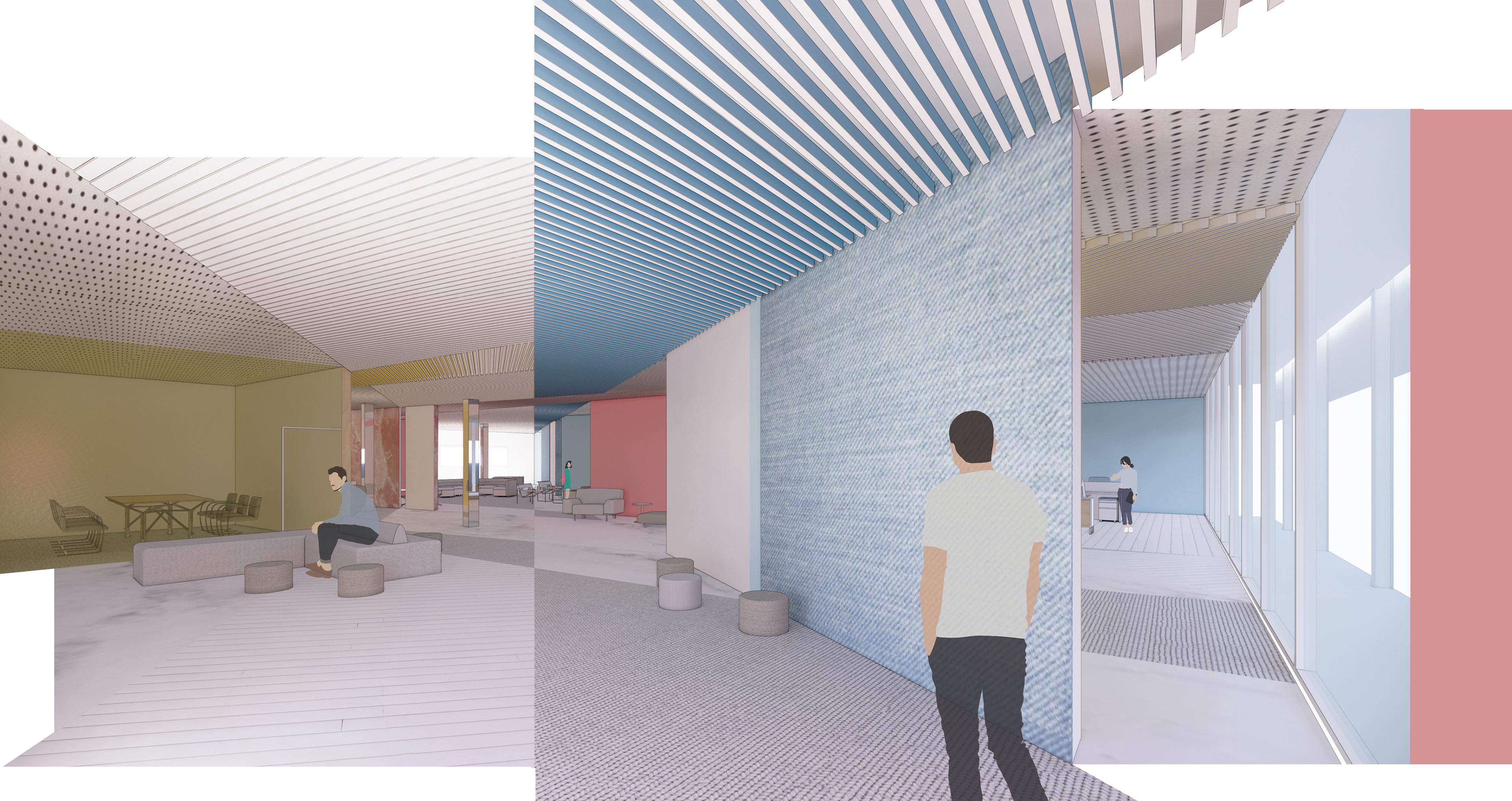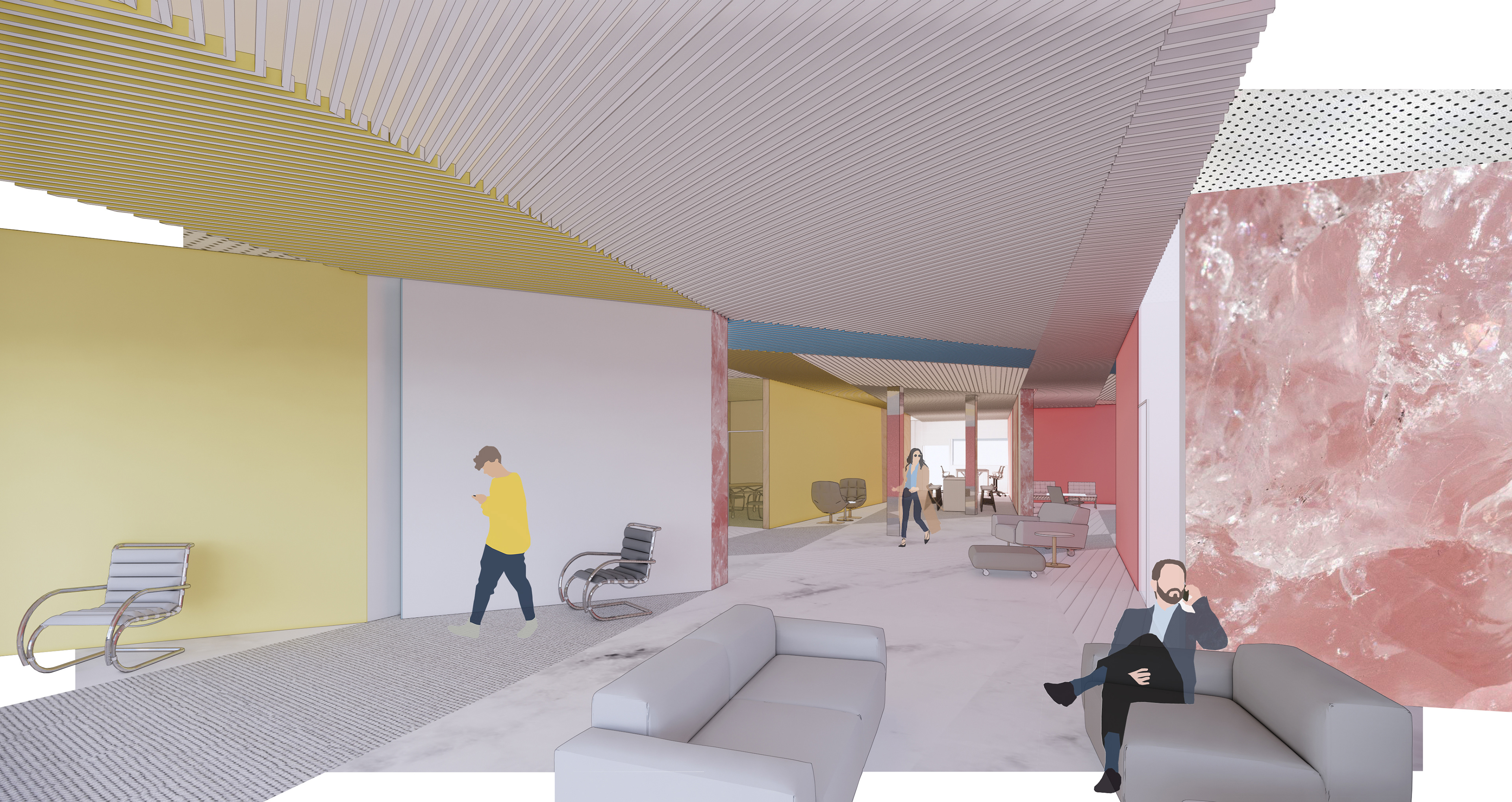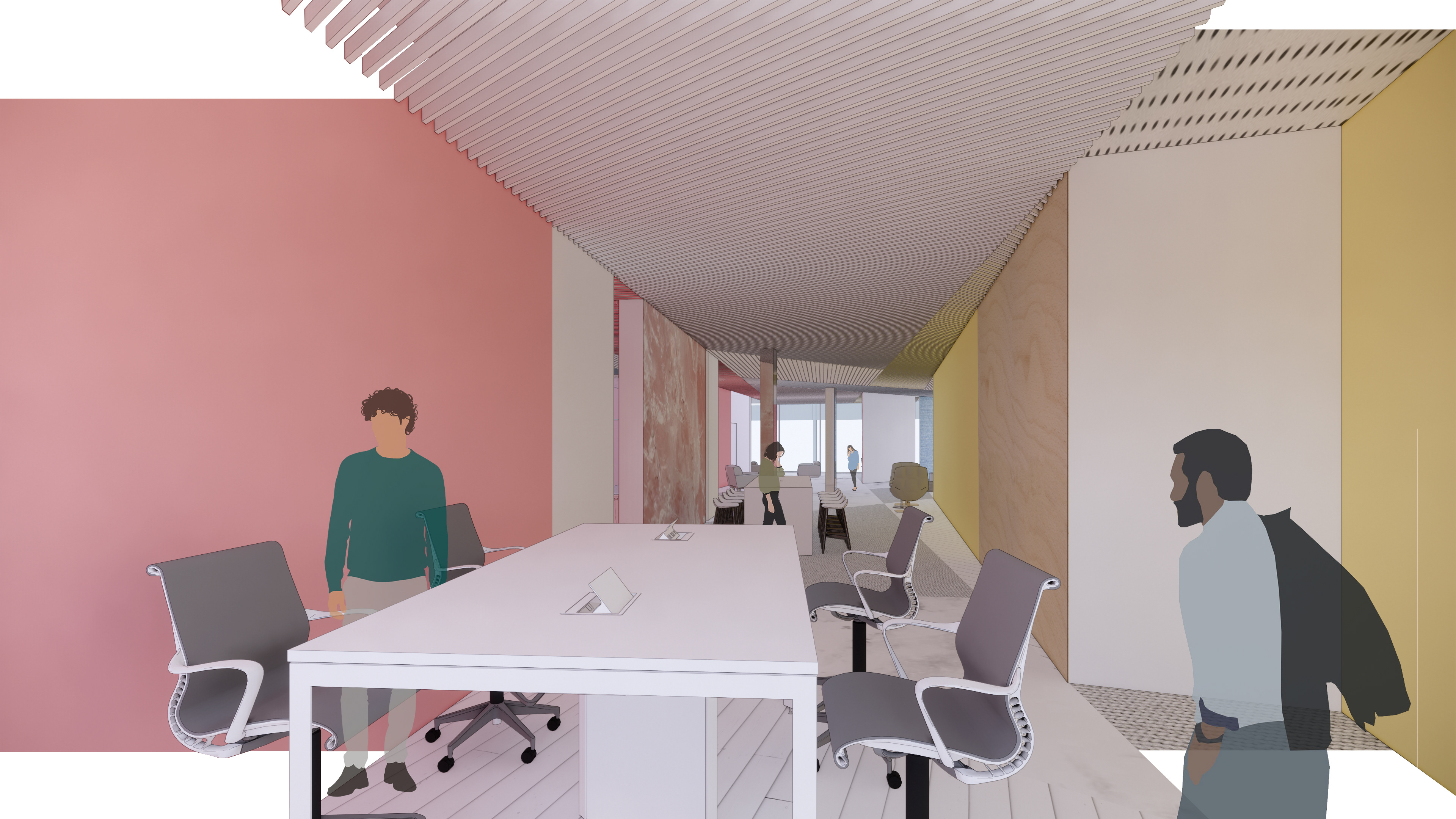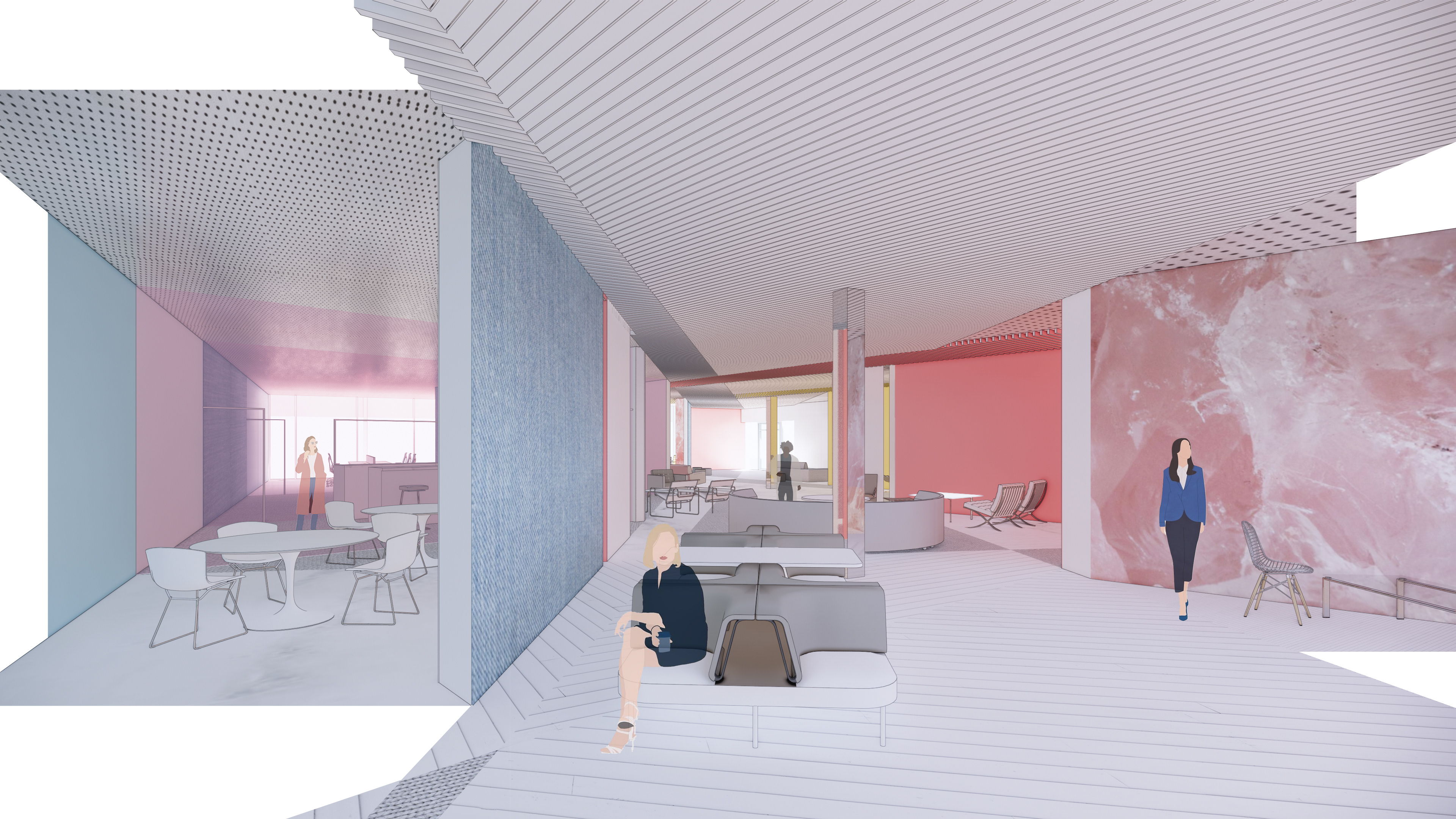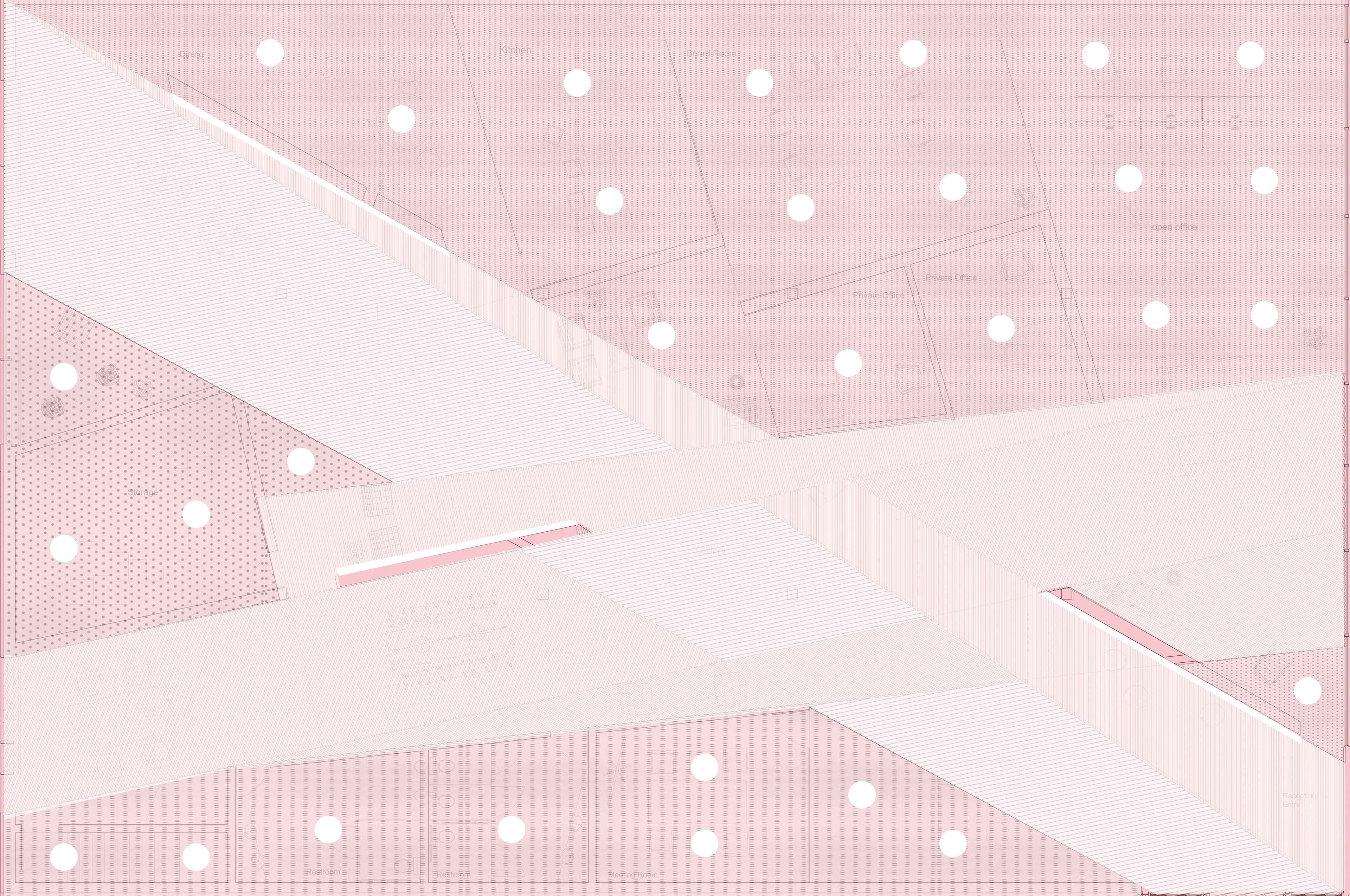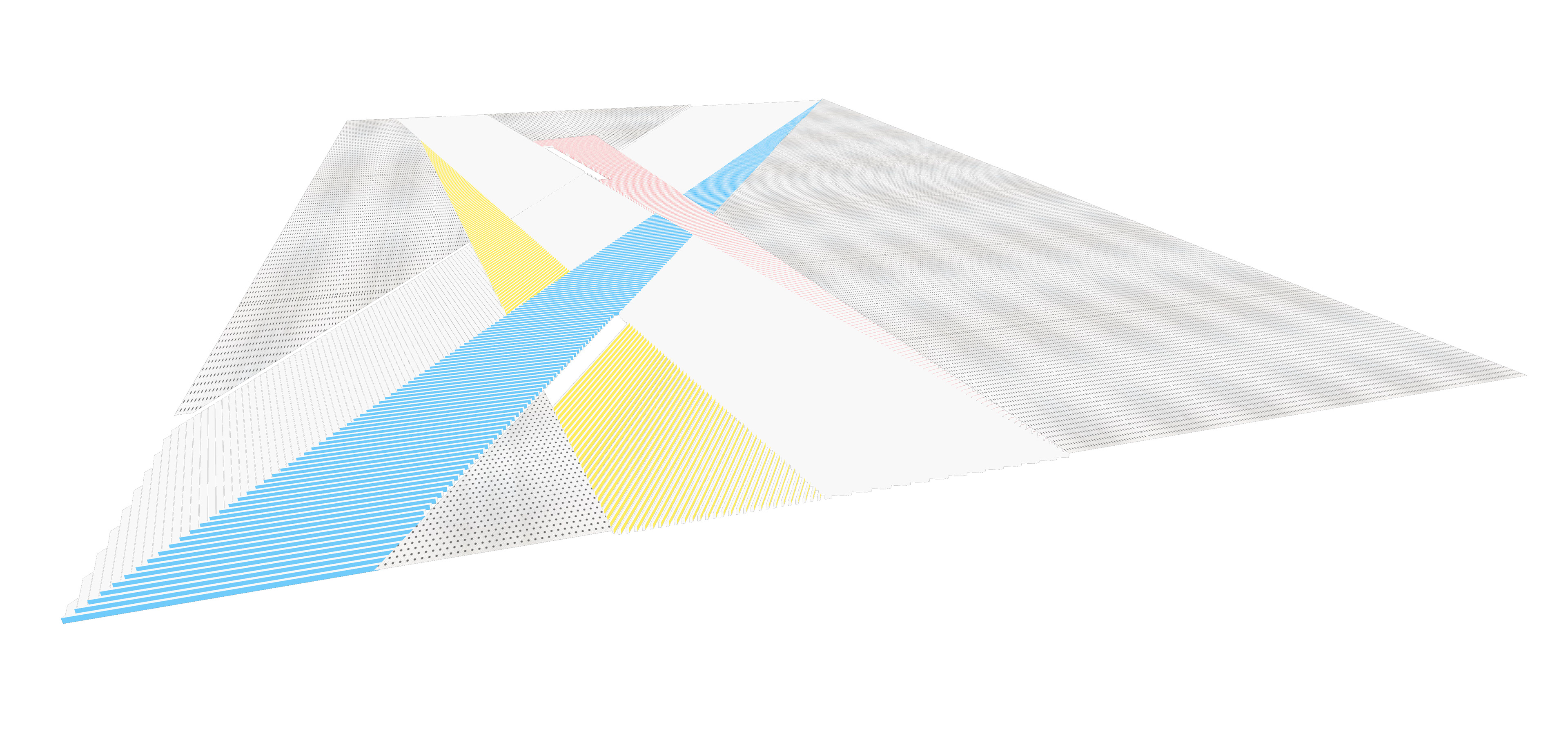 Home Furniture Showroom + Store
This furniture store is a "theater." Furniture are actors and actresses. The views that are framed and composed become stages. Then, customers become audiences. 
Furniture is constantly performing, and it does not need a backstage to hide from the audience. When customers sit on the furniture, they perform with them. Beyond a regular theater, audience and performers interact.