Office Furniture Showroom
This office furniture showroom allows clients to "try on" different office environments, with "fitting rooms" where they can see how different pieces work together, rather than viewing pieces of office furniture in isolation.  The showroom is organized with a cafe near the front entrance, where clients are received and can casually meet with their designers and sales representatives while enjoying a snack or coffee. The boardroom and meeting room are located nearby should visitors desire a more private or focused meeting space with teleconference capabilities.  Along the back wall are four "fitting rooms" set up for the four primary office spatial groupings: cell, hive, den, and club. Each "fitting room" already contains a desk defining a spatial category.  A resource room is located in the center of the space where clients and designers can select various chairs, accessories, fabrics, and flooring to "try on" in a fitting room.  There are also a range of ceilings for comparison.
These functional spaces are defined by storage and display walls that either hide or highlight the everyday elements of a working office. Set in discrete frames, the sheer variety of elements adds life to the showroom as an organized system. Each architectural element is a light gray or whitewash to allow the colors and textures of what's on display to pop. The entire showroom uses museum lighting to highlight each item on display. As clients "try on" different environments, this unique showroom celebrates the everyday items of an office as a careful and joyful set of choices.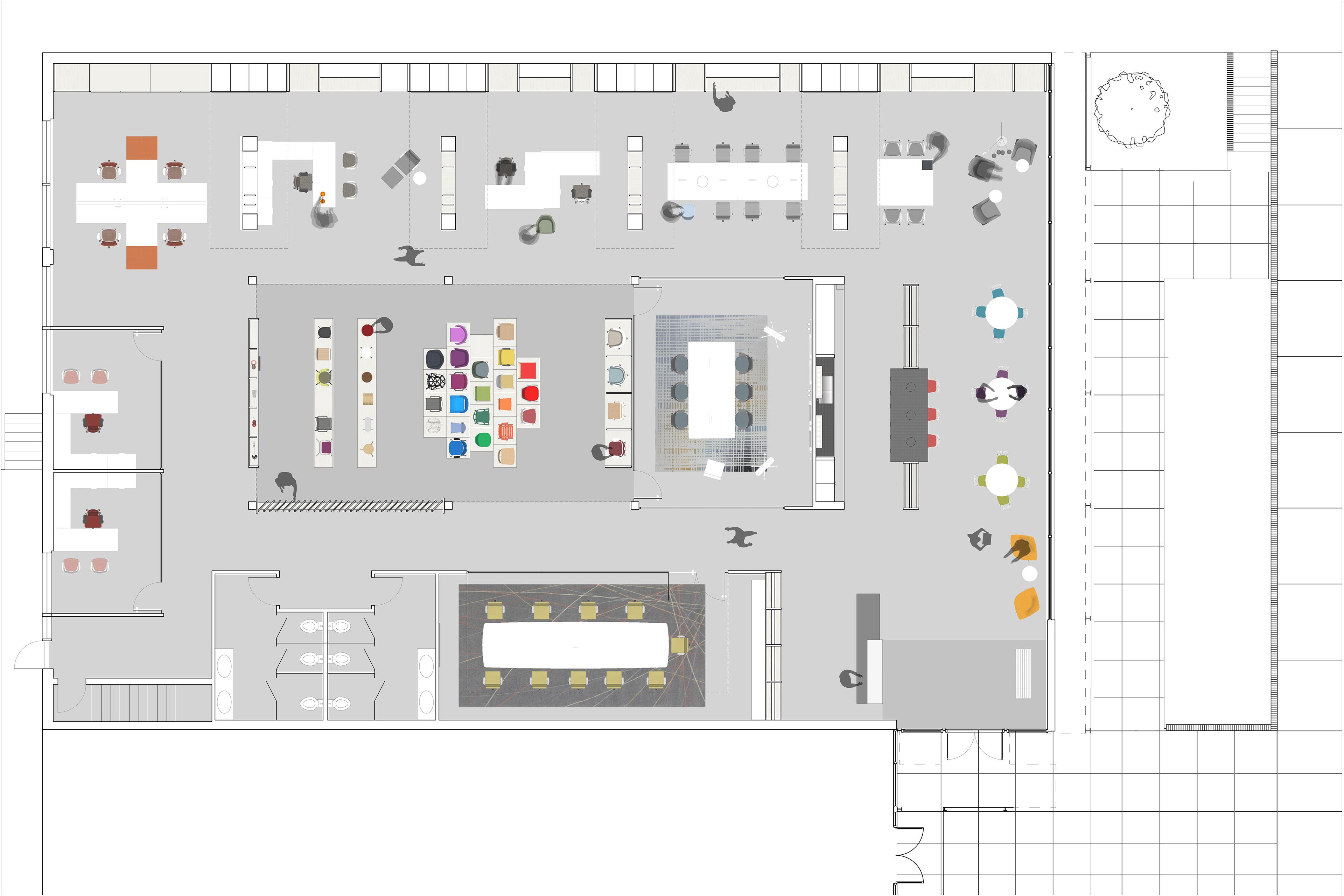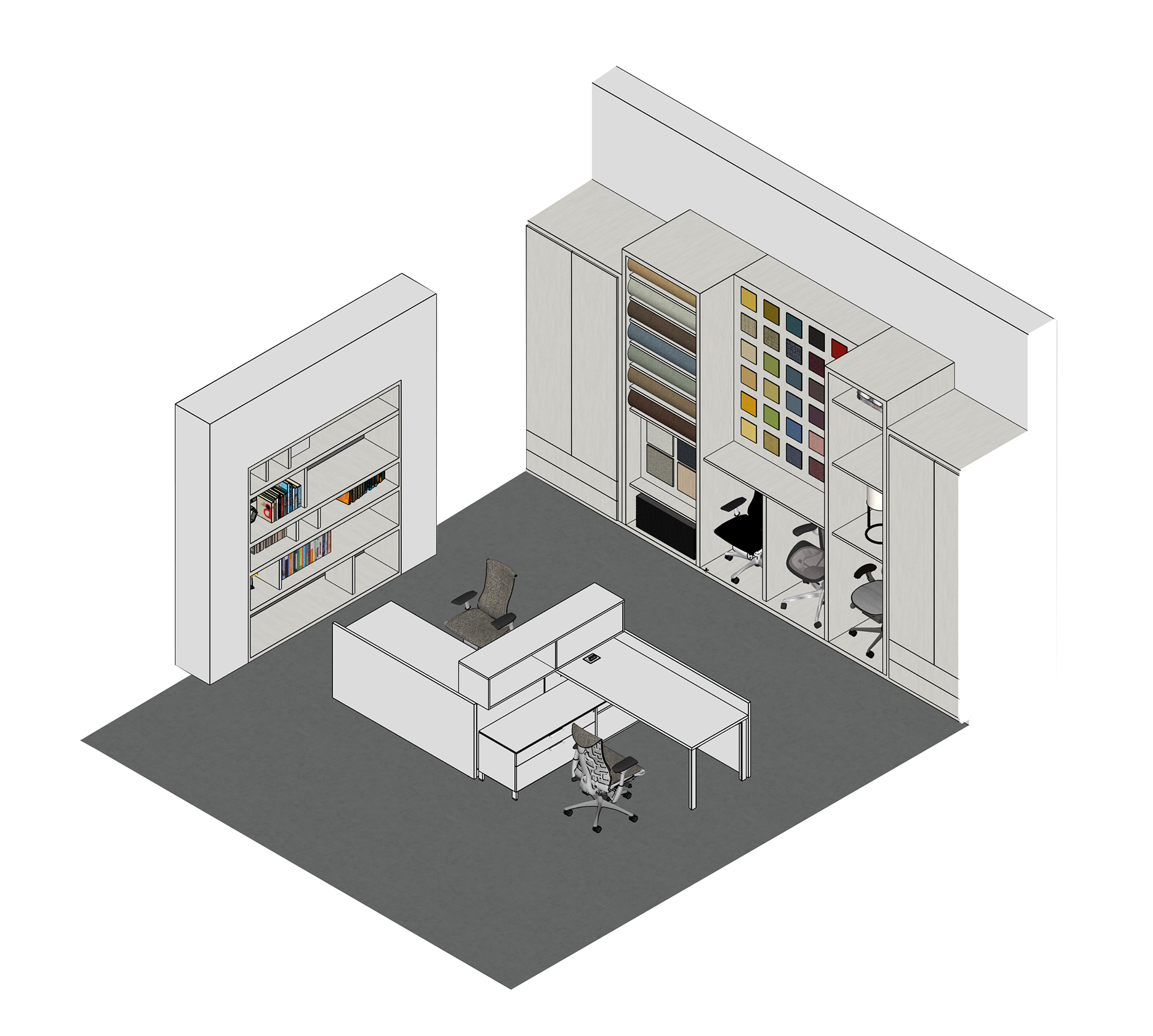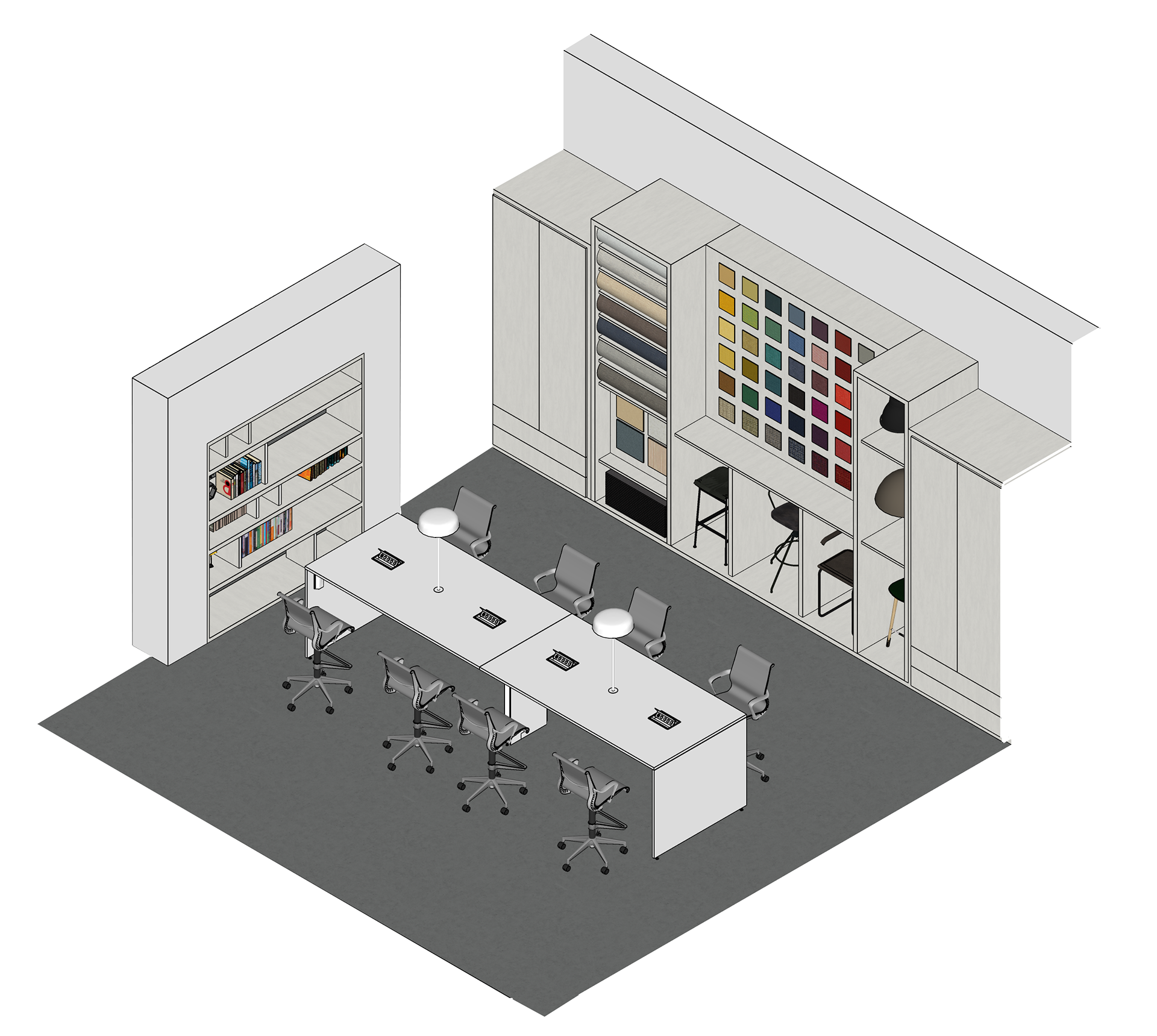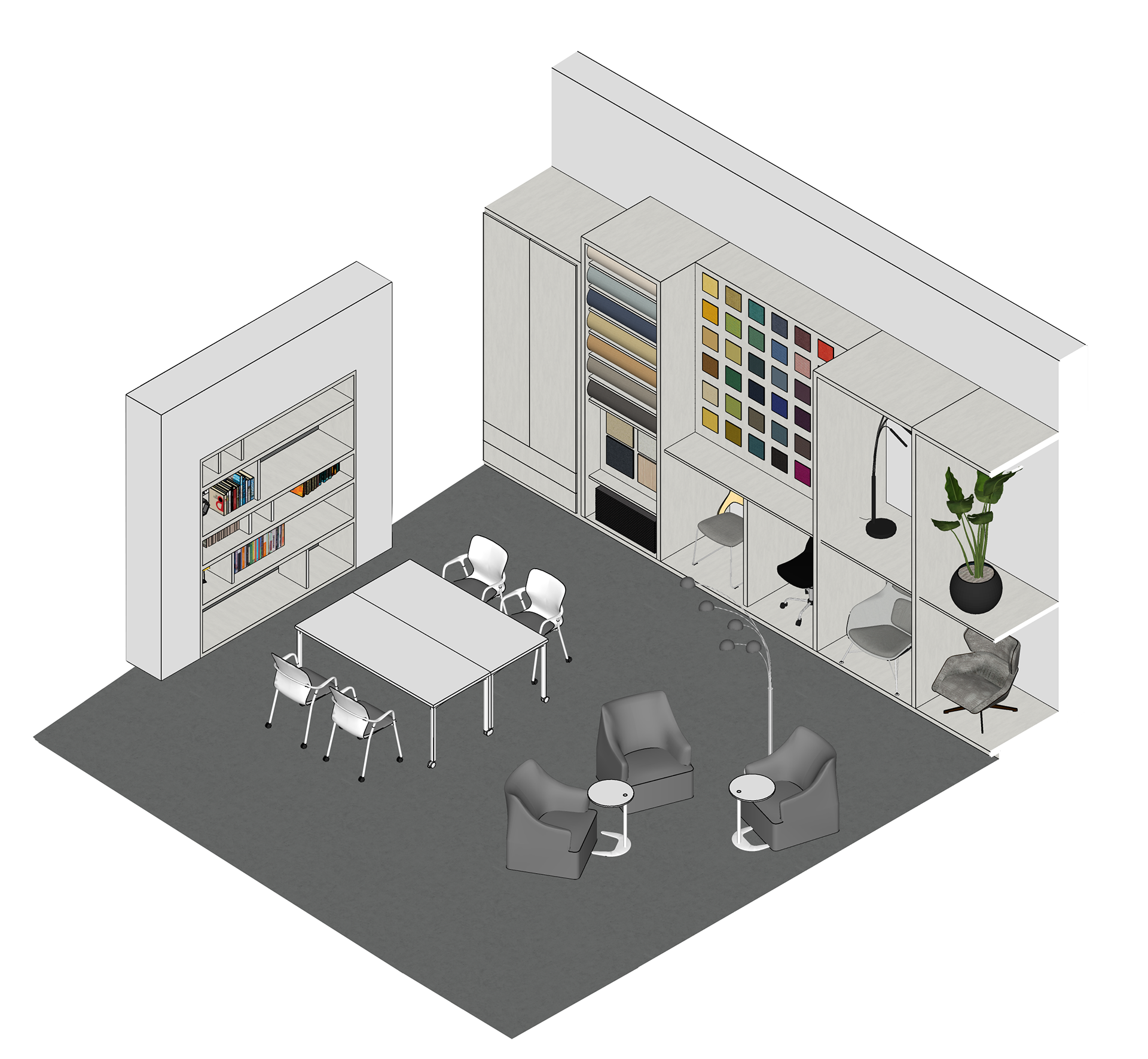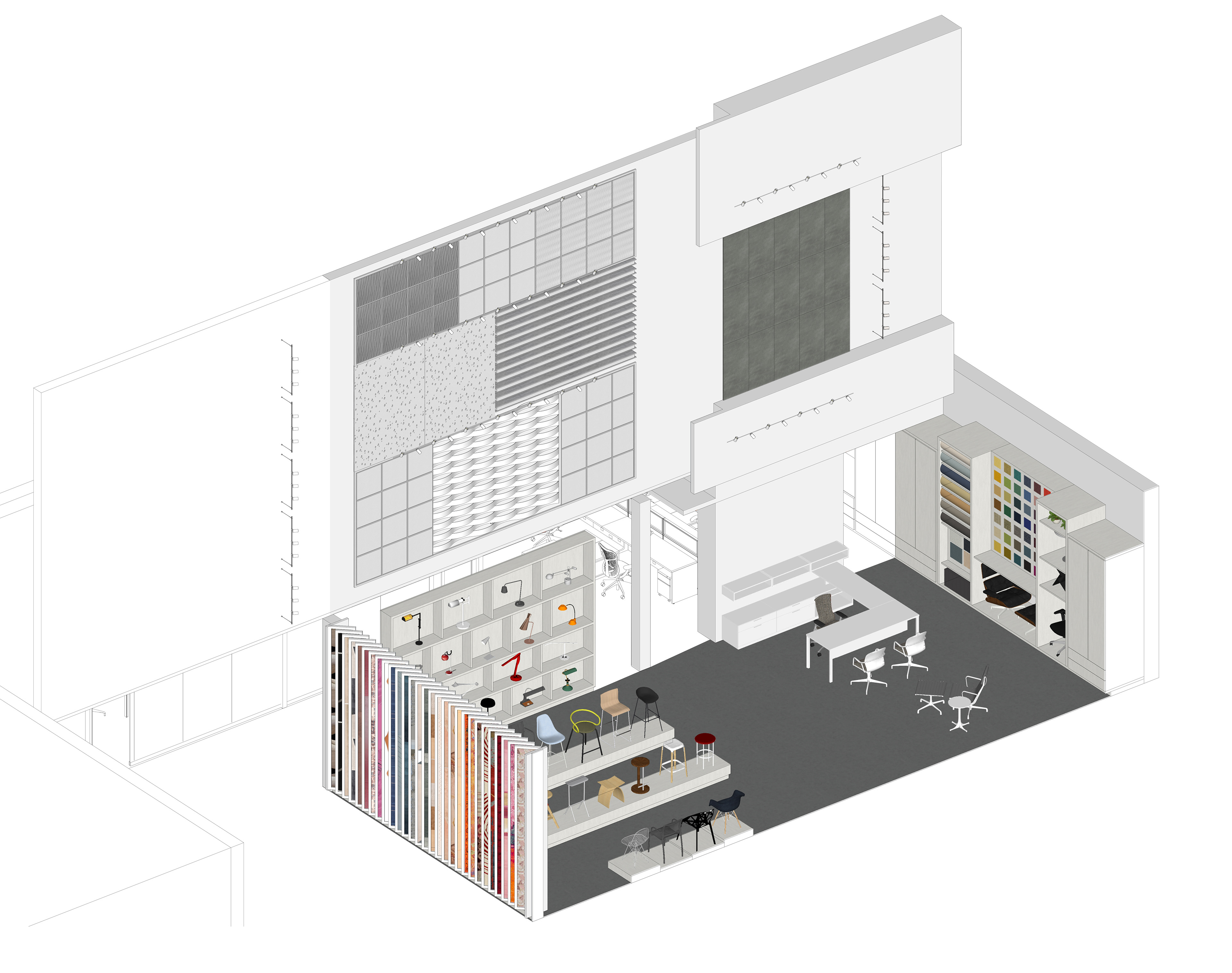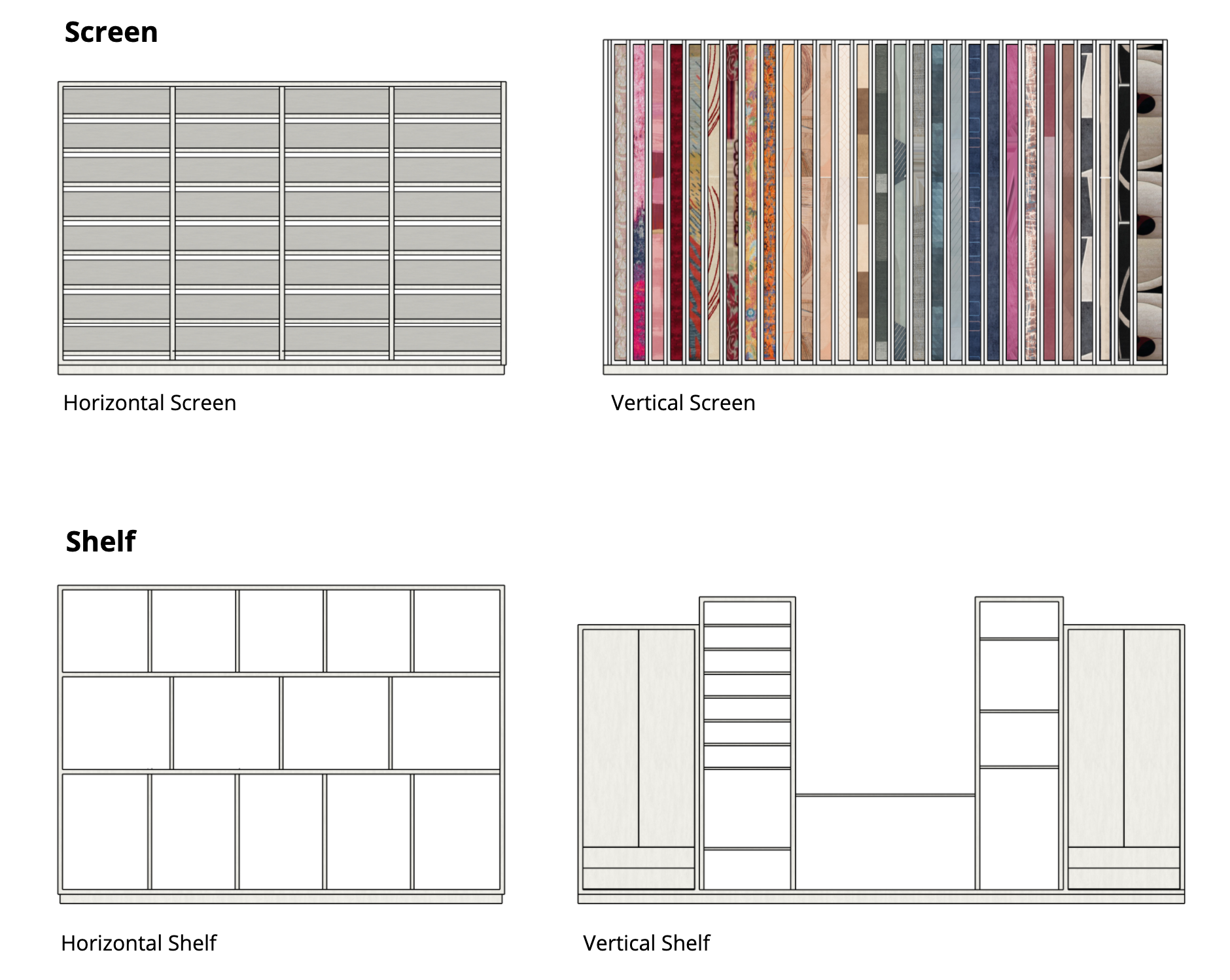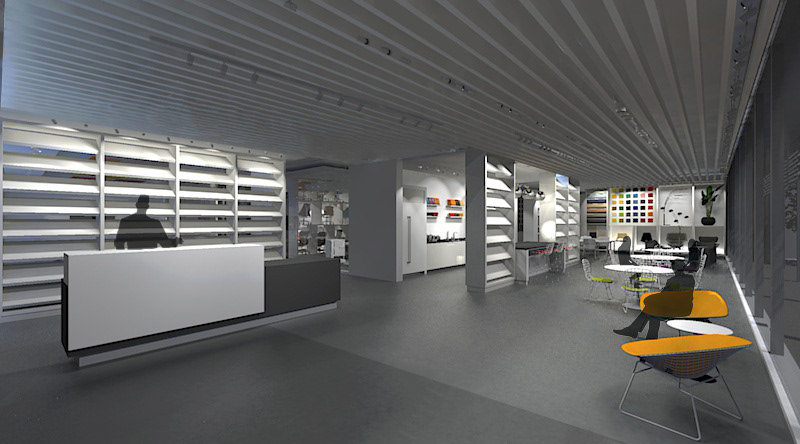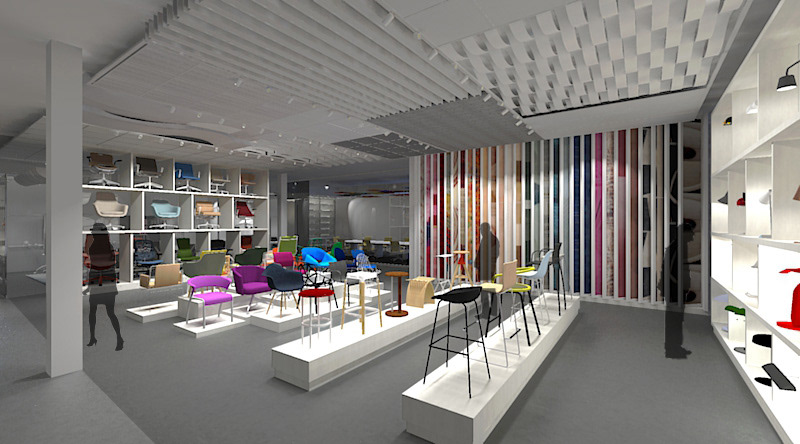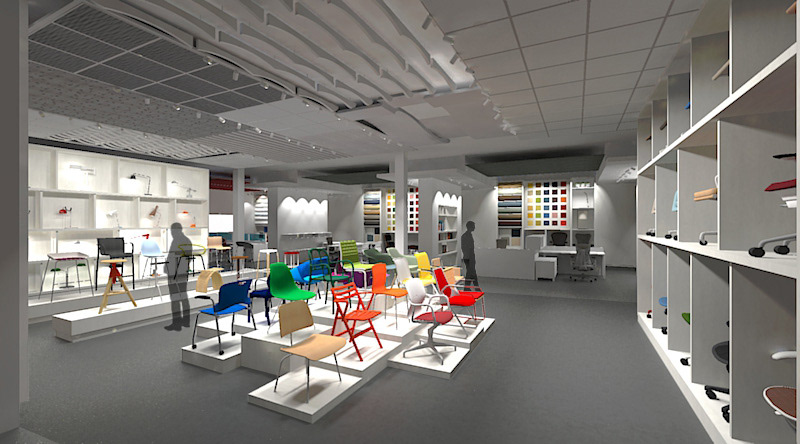 Domestic Furniture Showroom